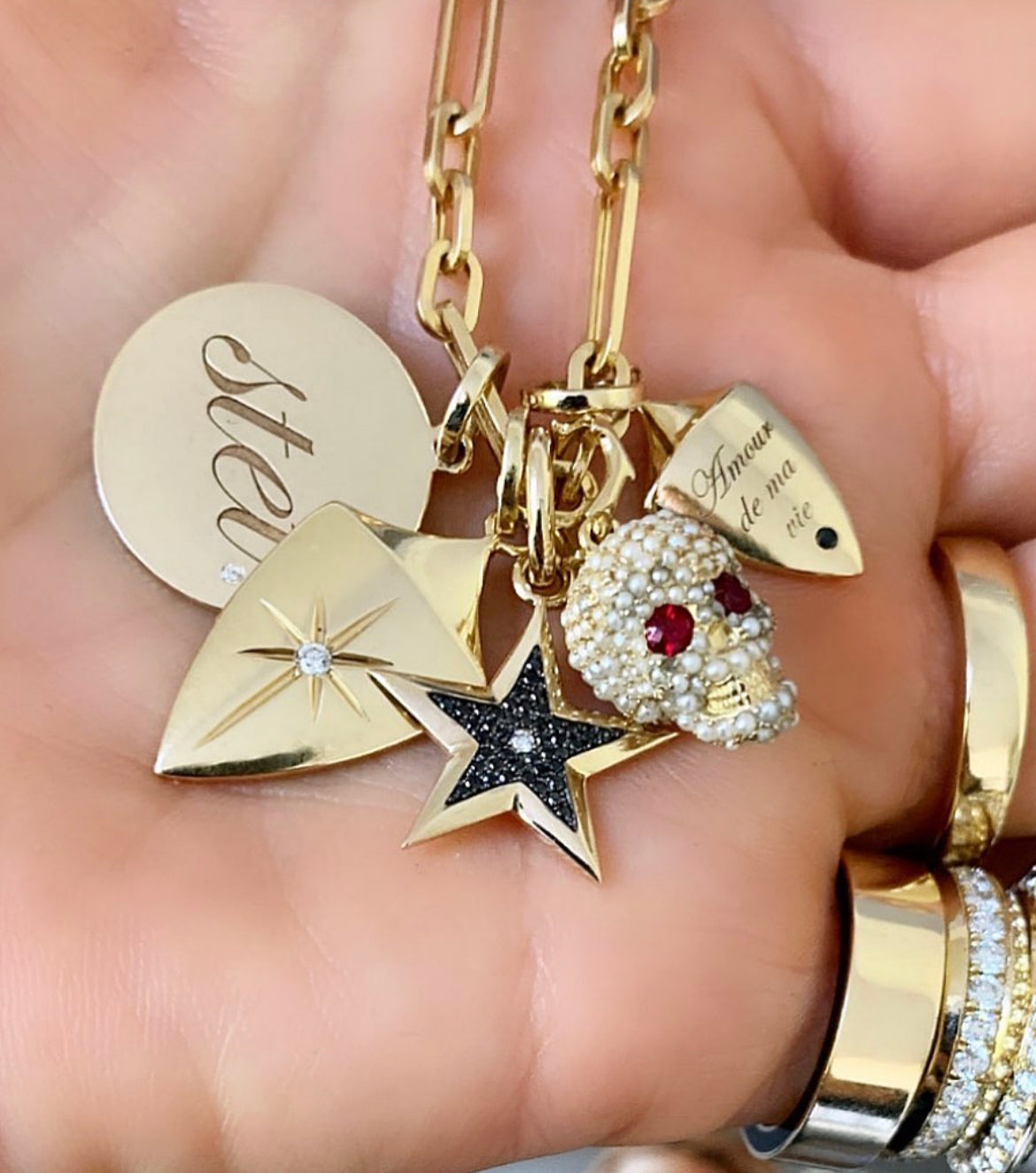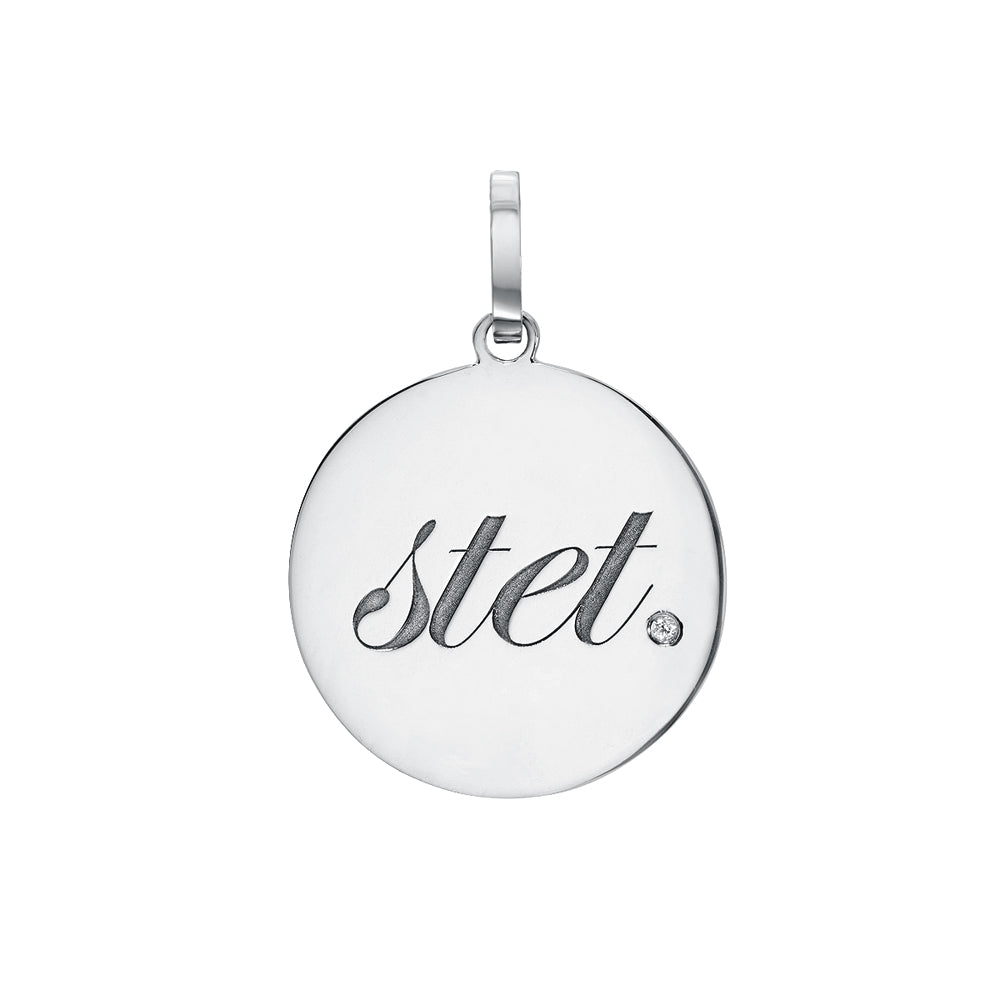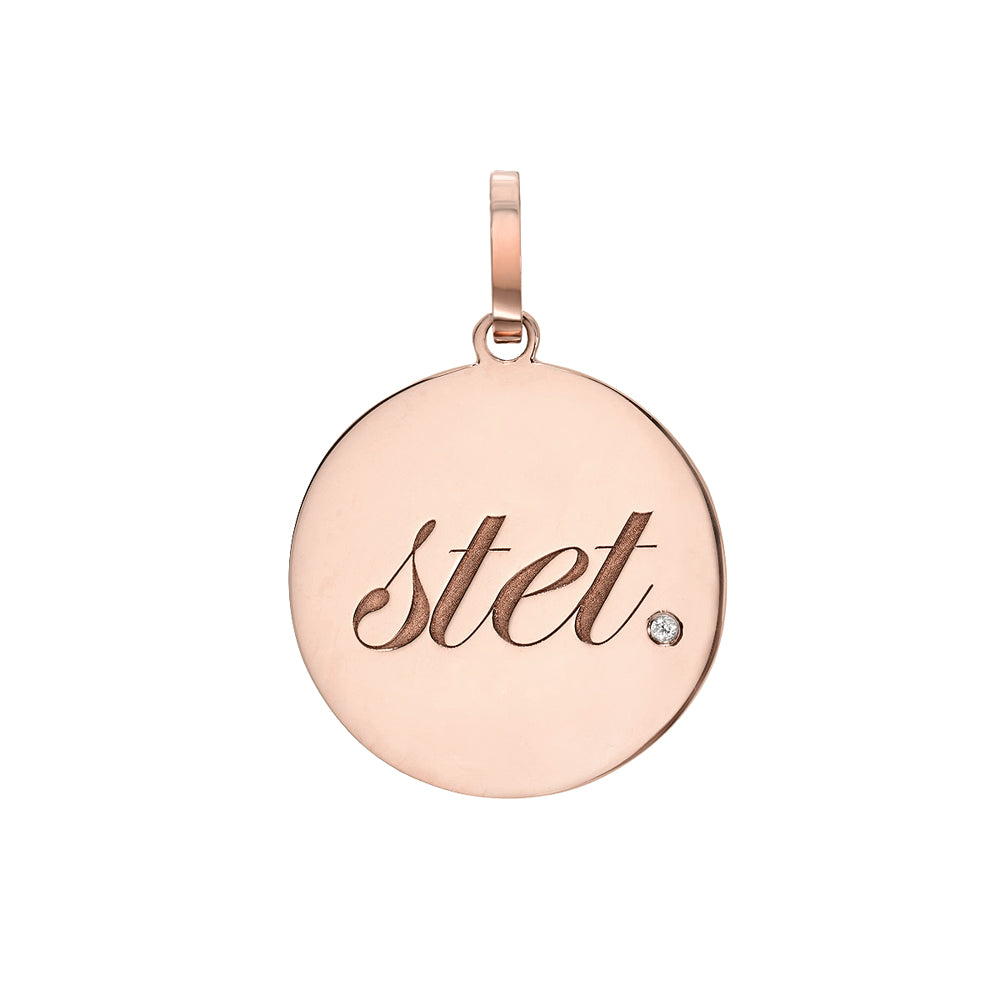 Let it stand.  Hands off.  Nothing to change here.
Stet is Latin and translates to "let it stand." The inspiration for this medallion is the editing mark used by authors to tell editors "hands off."
Some things must remain exactly as they are, exactly as we intend them to be. In the words of Ralph Waldo Emerson: To be yourself in a world that is constantly trying to make you something else is the greatest accomplishment.
Diamond period.
Diameter:  3/4"
The stet. Medallion is made-to-order, so please allow 2-3 weeks for production and delivery.  For rush options, please contact sales@drujewelry.com.
Recently Viewed