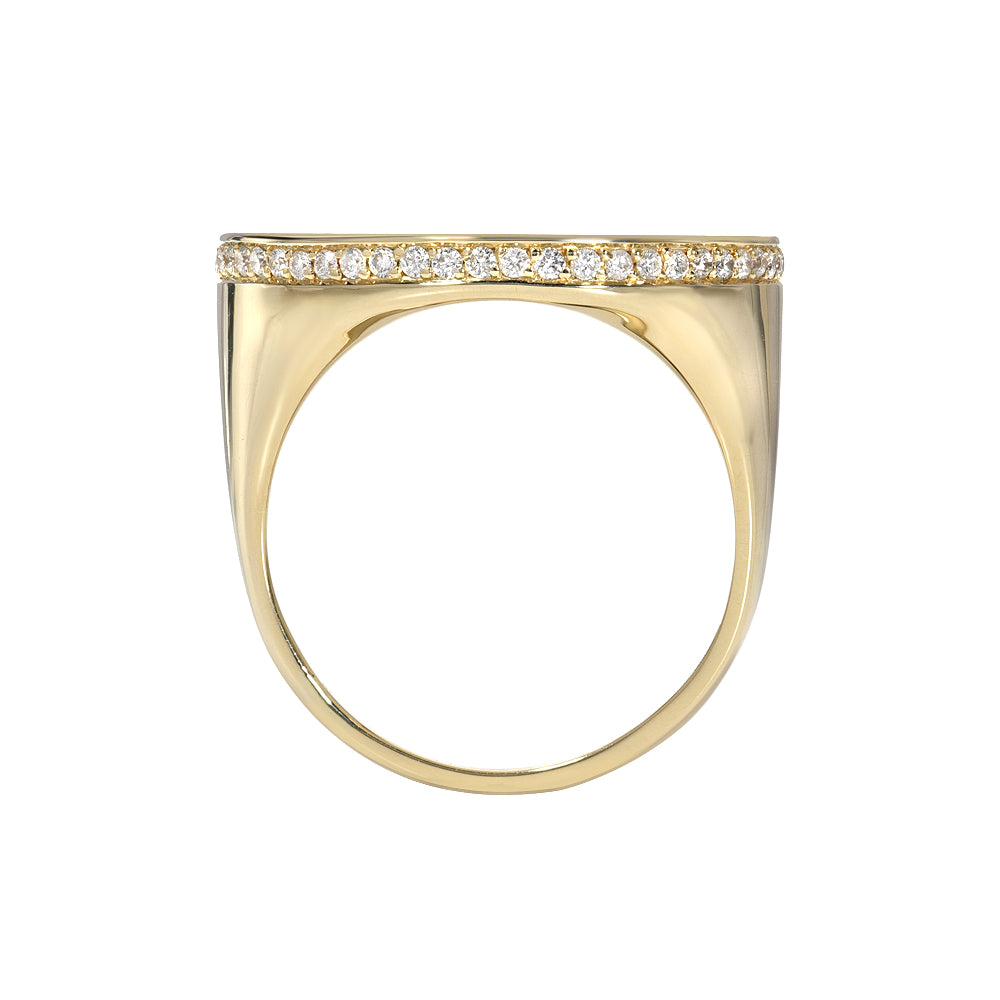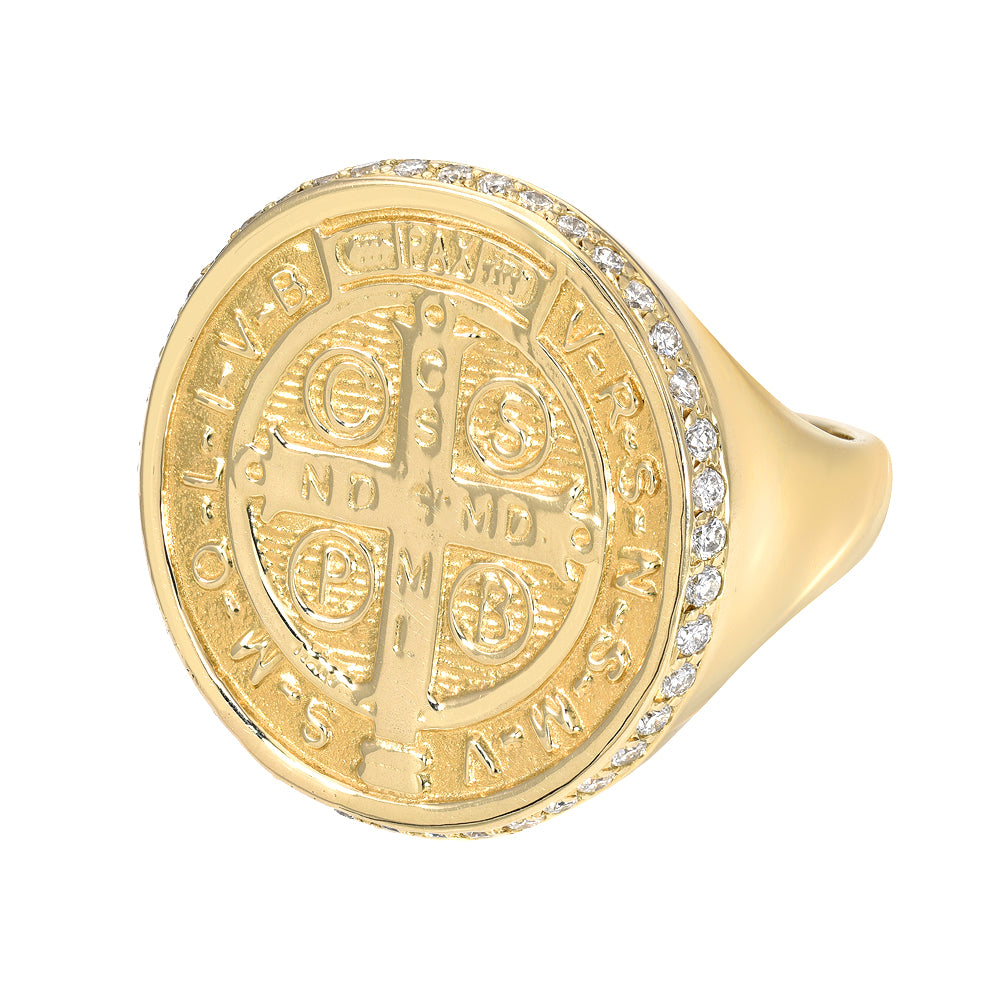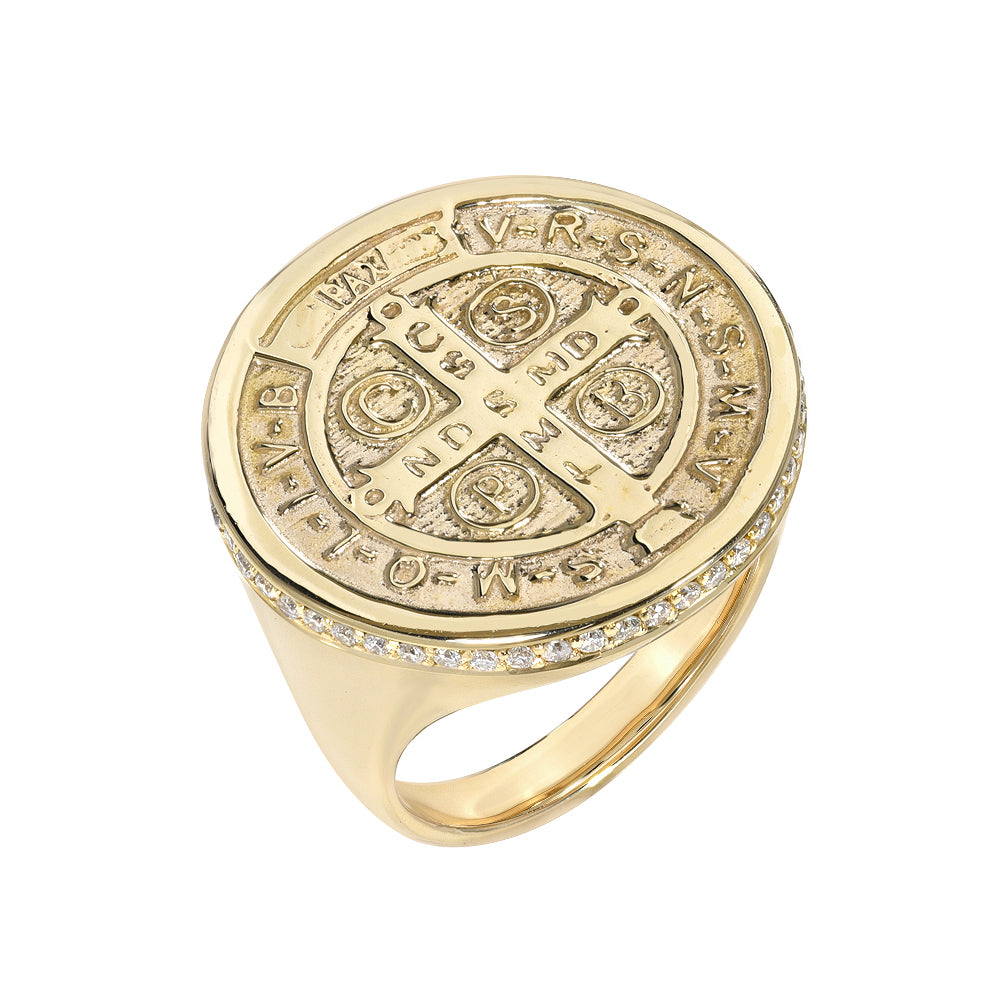 Diamond St. Benedict Signet
The Saint Benedict Signet Ring is a large signet meant to make a statement. It was cast from an original antique medallion. A Saint Benedict medal is worn by many to ward off evil. St. Benedict is the Patron Saint of Europe and considered a worker of miracles. In the cross on the face of the ring are the initial letters for the Latin prayer: May the dragon never be my guide. Around the outside are the initial letters of the prayer: Begone Satan! Never tempt me with your vanities! What you offer me is evil. Drink the poison yourself! Above the cross reads "pax," which translates to "peace" and is the motto of St. Benedict and his followers. The St. Benedict signet is a heavy piece but the shank wraps perfectly around the finger and lays flat, so it is comfortable and can be worn everyday.
This style has a halo of white diamonds (0.35 ctw) around the outside edge.
Diameter of face: 21 mm
Width of band: graduates from approx 10 mm to 3 mm
Weight: approximately 11 g
This piece is made-to-order, so please allow 3-4 weeks for production and delivery.  For rush options, please contact: sales@drujewelry.com
Recently Viewed