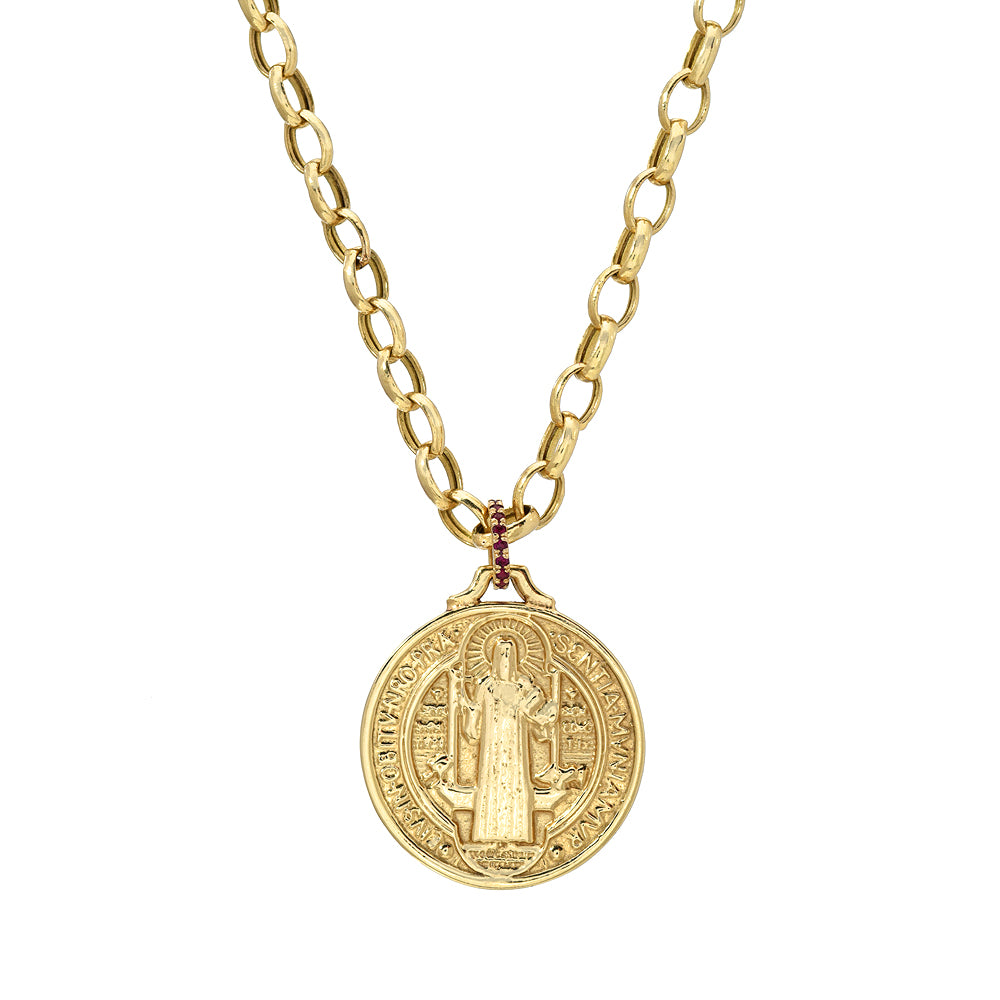 The 14k Saint Benedict Pendant was cast from an original antique medallion. A Saint Benedict medal is worn by many to ward off evil. St. Benedict is the Patron Saint of Europe and considered a worker of miracles. In the cross on the face of the ring are the initial letters for the Latin prayer: May the dragon never be my guide. Around the outside are the initial letters of the prayer: Begone Satan! Never tempt me with your vanities! What you offer me is evil. Drink the poison yourself! Above the cross reads "pax," which translates to "peace" and is the motto of St. Benedict and his followers.
Diameter: 20 mm
Weight: 4.5 g
It is available on a ruby jump ring or a plain jump ring.
The Saint Benedict is shown on the Large Oval Link Chain.  Please visit "Chains" to purchase separately or to choose another chain option.
This piece is made-to-order, so please allow 2-3 weeks for production and delivery.  For rush options, please contact: sales@drujewelry.com
Recently Viewed