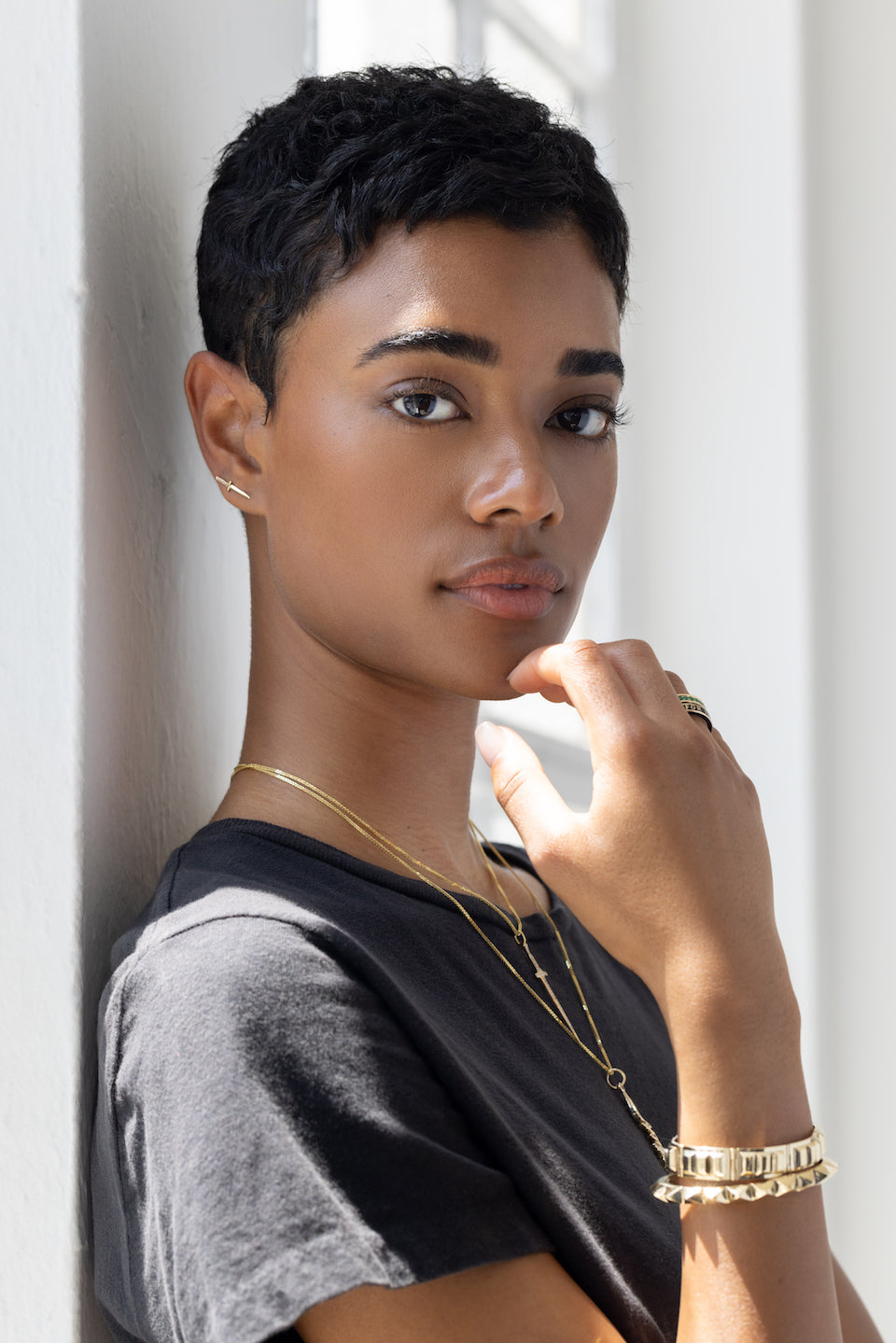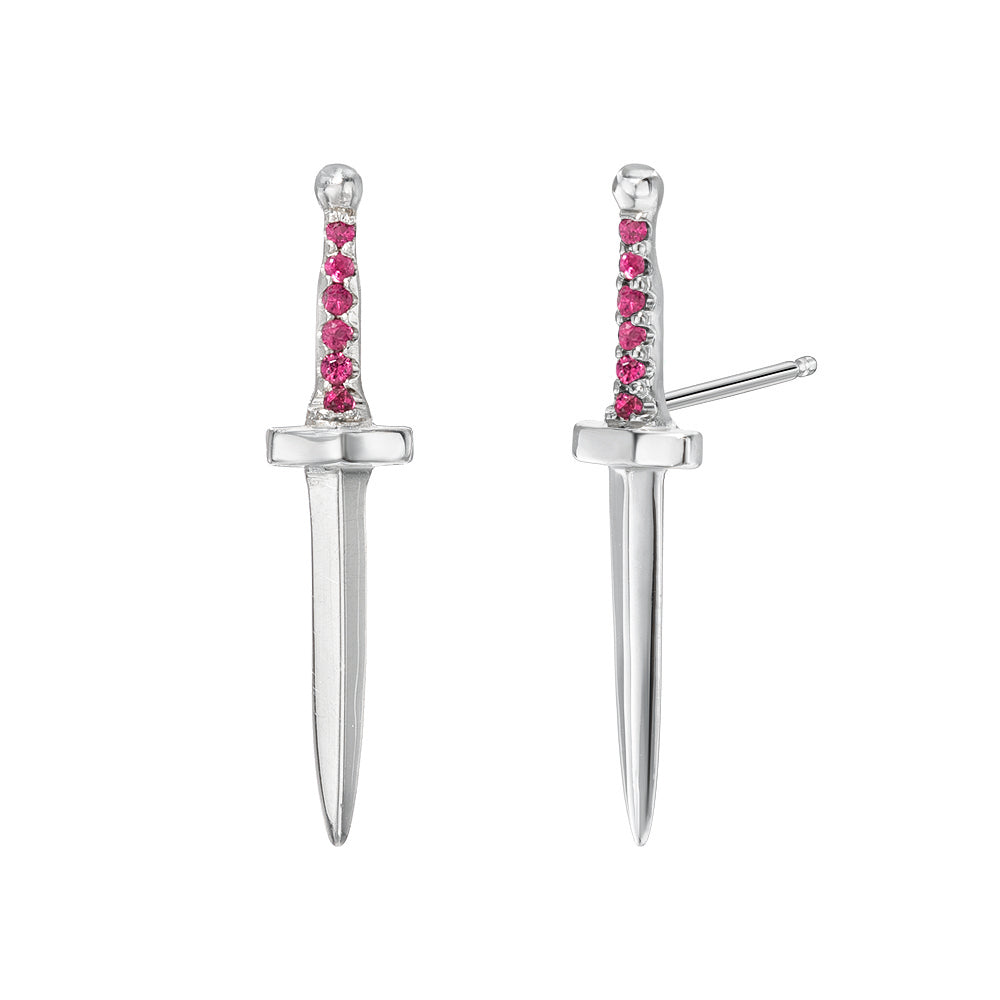 Finally!  Now, we have a Baby Dagger to add to our ear game.  The Baby Daggers  are available to buy as a single stud or a pair because we vehemently believe in options! Each earring is 3/4" long and is set with 6 tiny black diamonds on the handle, so they have the perfect amount of sparkly edge.
0.036 ct per earring
*Yellow gold in stock and ready-to-ship
The Baby Dagger Earrings are made to order, so please allow 2-3 weeks for production and delivery.  For rush options, please contact sales@drujewelry.com.
Recently Viewed