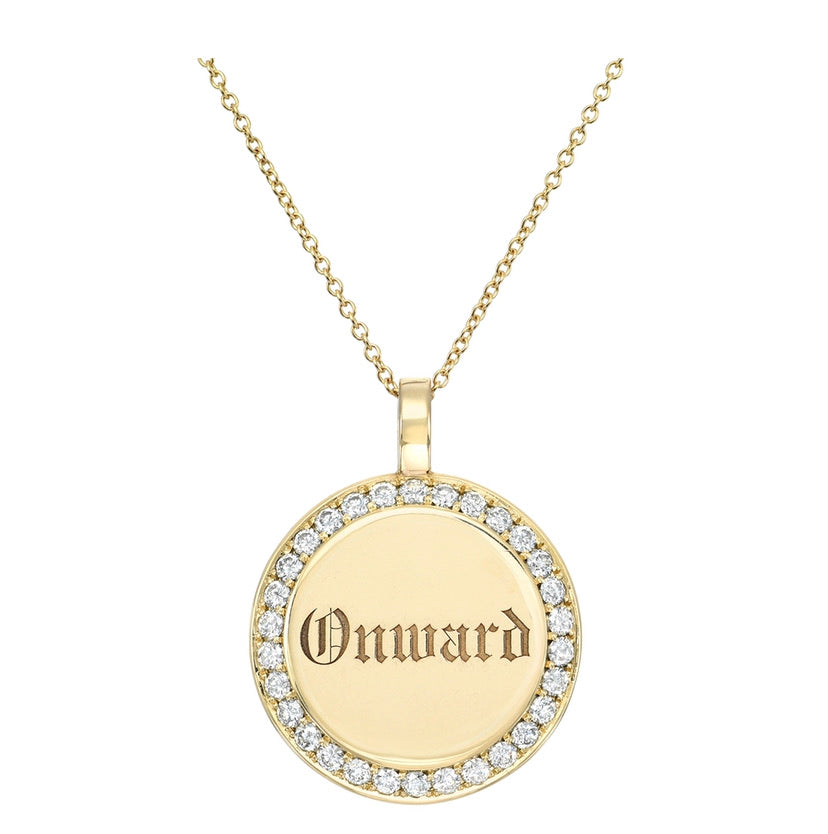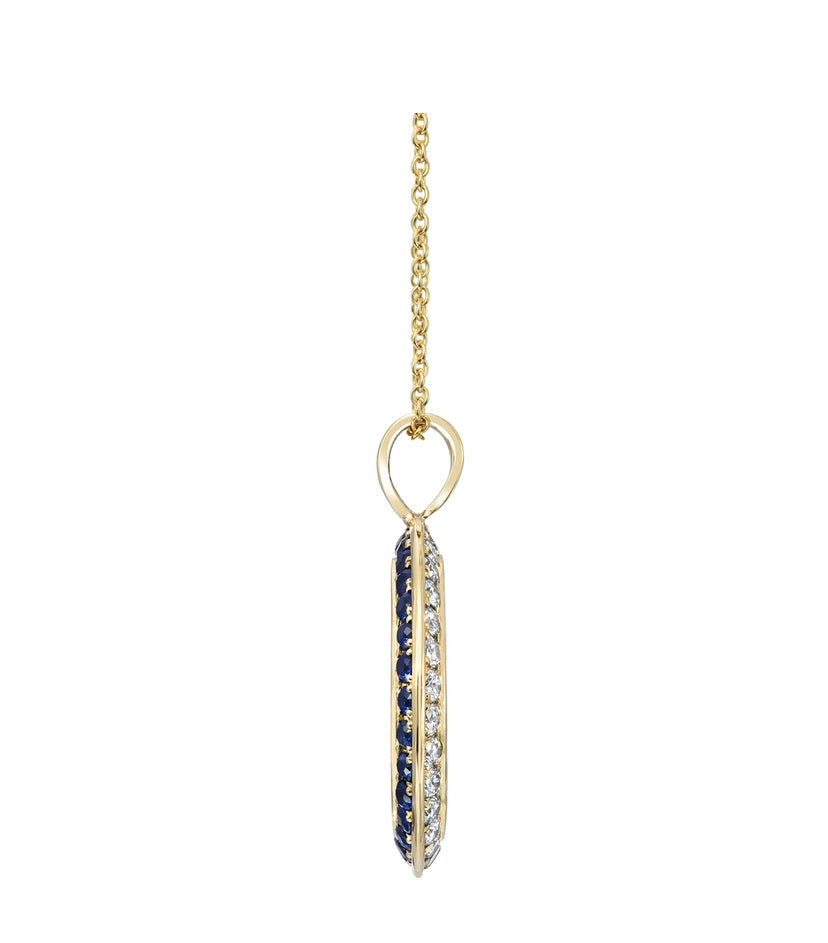 The Onward/Upward Medallion was created to remind us to keep putting one foot in front of the other with hope, determination, and grit. Each side of the medallion has a beveled edge, so the two sides meet to form a crisp edge. The Onward side is set with white diamonds (1.0 ct) and the Upward side is set with sapphires (1.17 ct). When viewing the medallion from the side at just the right angle, one can see a beautiful edge of both the diamonds and the sapphires...at the same time.  The medallion's diameter is a total of 25 mm and the face measures 19 mm inward from the edges of the setting.
Weight:  10 g
*Chain sold separately.  
This piece is made-to-order, so please allow 3-4 weeks for production and delivery.  For rush options, please contact sales@drujewelry.com.
Recently Viewed