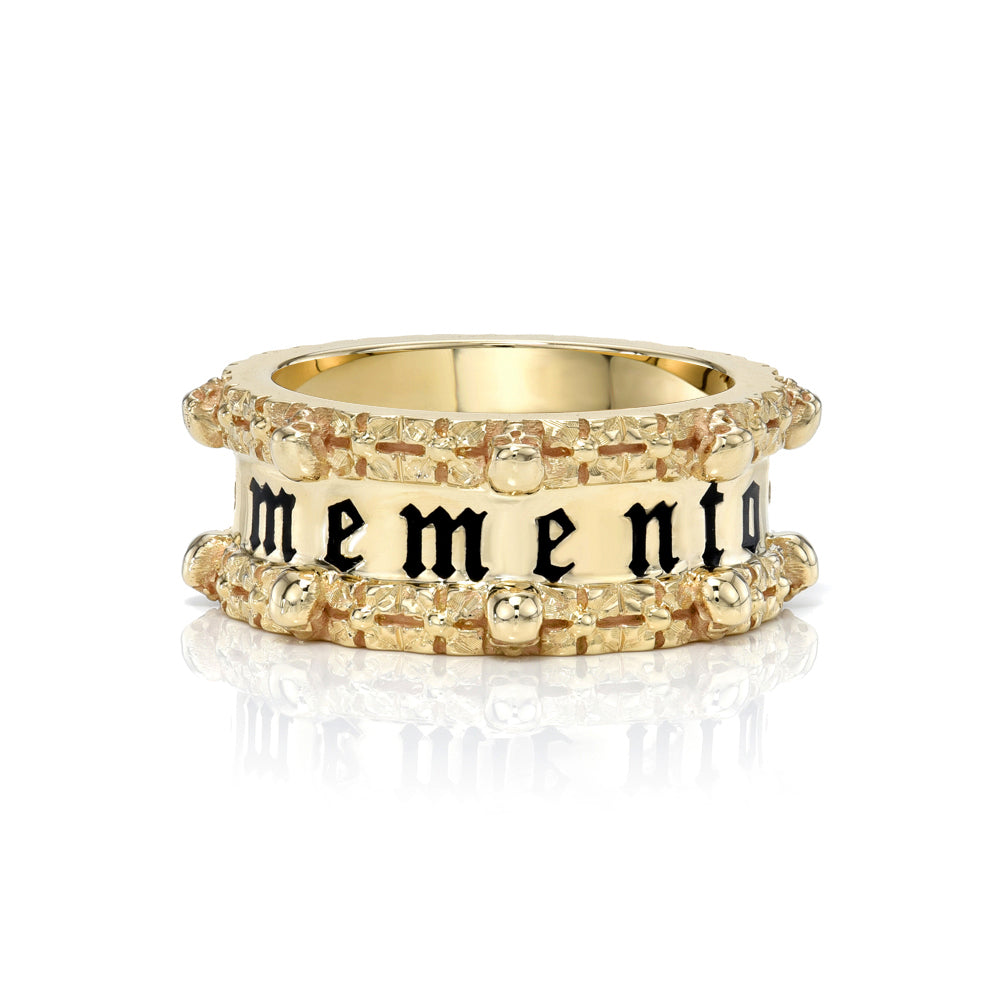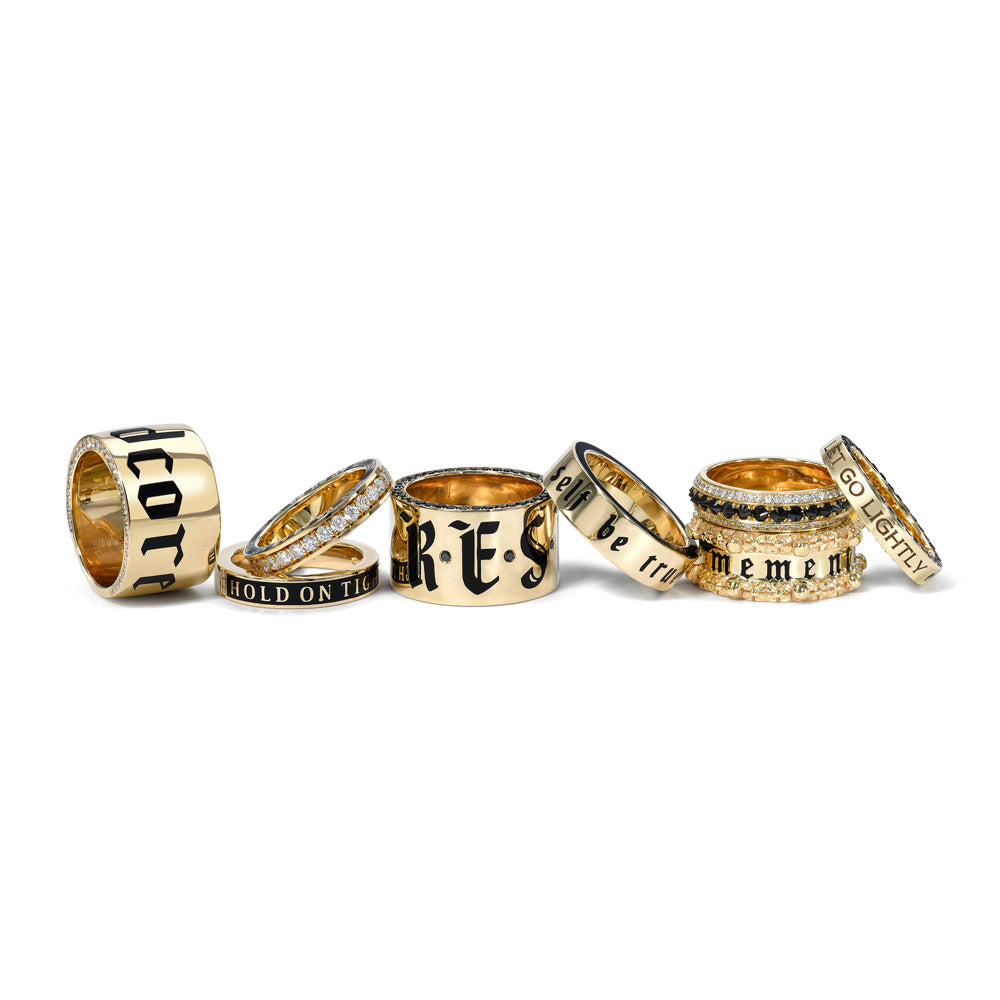 The Memento Vivere Ring was inspired by antique Memento Mori rings that translate to "remember you must die" in Latin and serve as a reminder of the inevitability of death.  The Latin Memento Vivere translates to "remember to live" and urges us to celebrate life, while also acknowledging our mortality.  
The ring features flowers along the edges interspersed with skulls.  Between these two flower and skull garland edges, is the black enamel message of "memento vivere" with a diamond set between each of the words (0.02 ct). The ring is 9 mm wide and weighs approximately 14 g. 
The Memento Vivere Ring is made-to-order, so please allow 3-4 weeks for production and delivery.  For rush options, please contact sales@drujewelry.com.
Recently Viewed