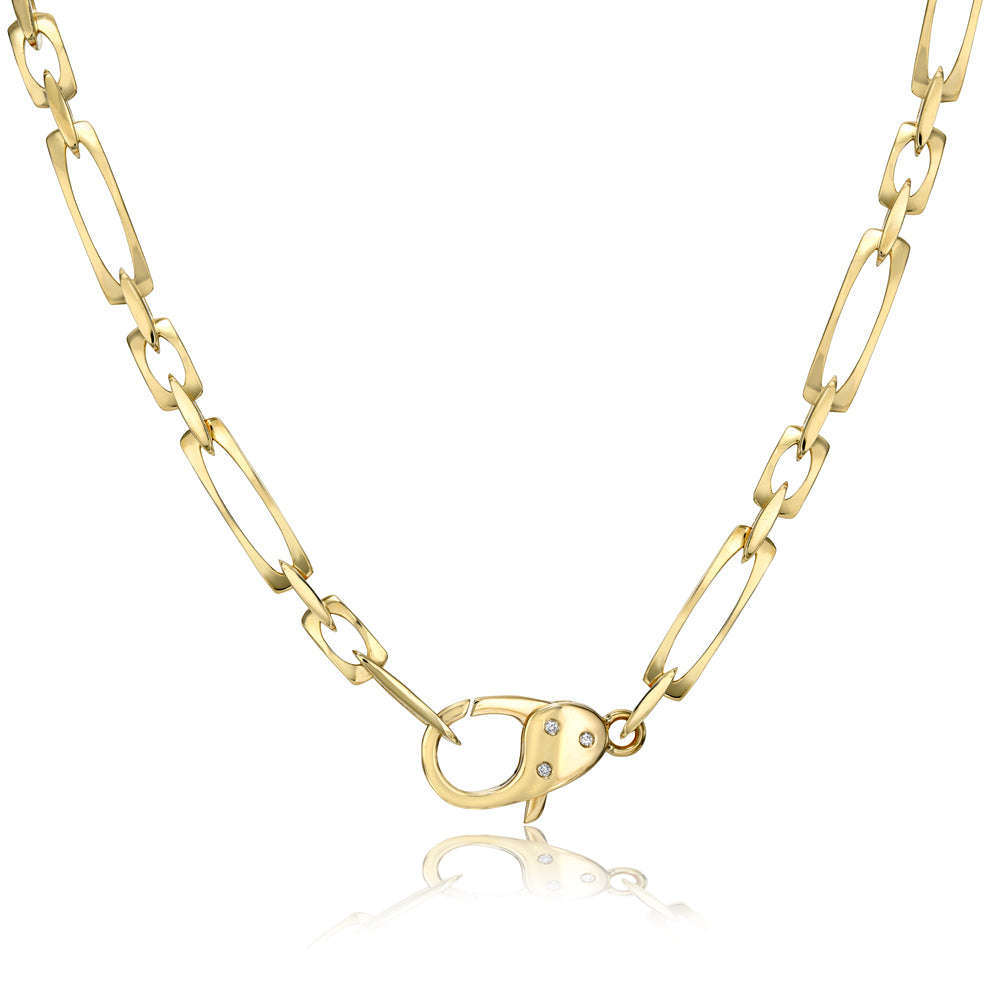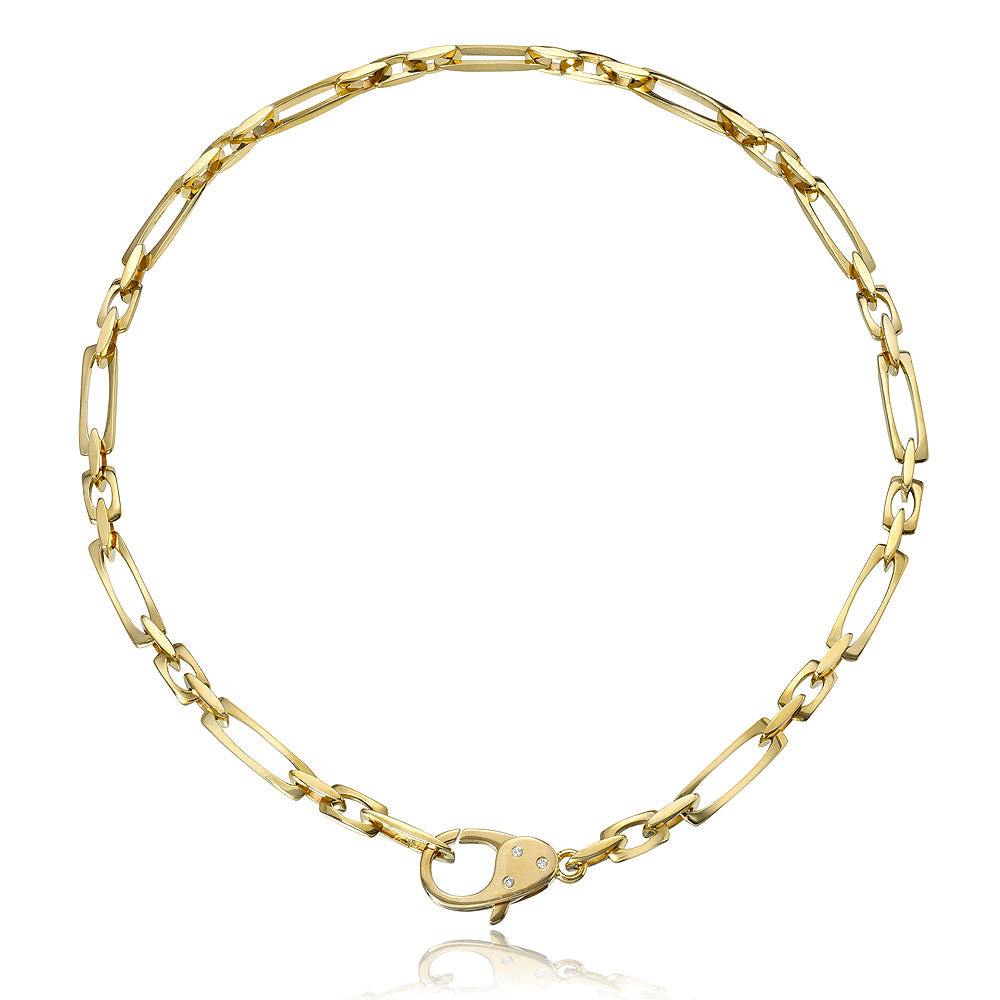 Godfather Necklace with Diamond Clasp
The Godfather Necklace with an updated Diamond Clasp.
In designing these links, Thea wanted a modern shape, but with a nod to the craftsmanship and quality of vintage and antique jewelry.  Enter The Godfather.  Each 14k link is handmade and solid 14k gold.  The smaller links are 10 mm x 5.5 mm, and the larger links are 20 mm x 5.5 mm.  The diamond clasp is 20 mm long with three diamonds set on each side for combined carat weight of 0.08 ct.  
*Yellow gold in stock and ready-to-ship.
This chain is made-to-order, so please allow 4-5 weeks for production and delivery. For rush options, please contact sales@drujewelry.com
Recently Viewed