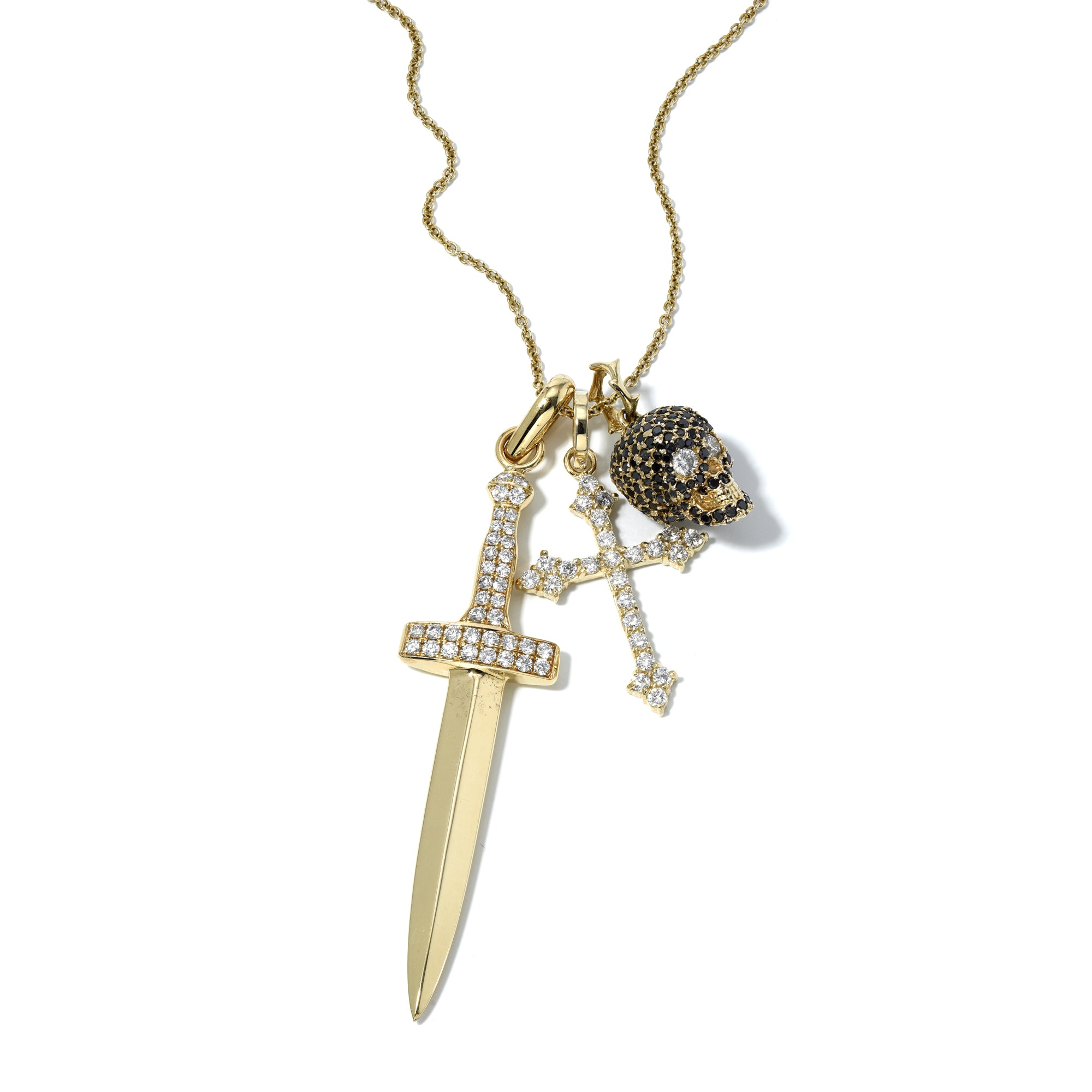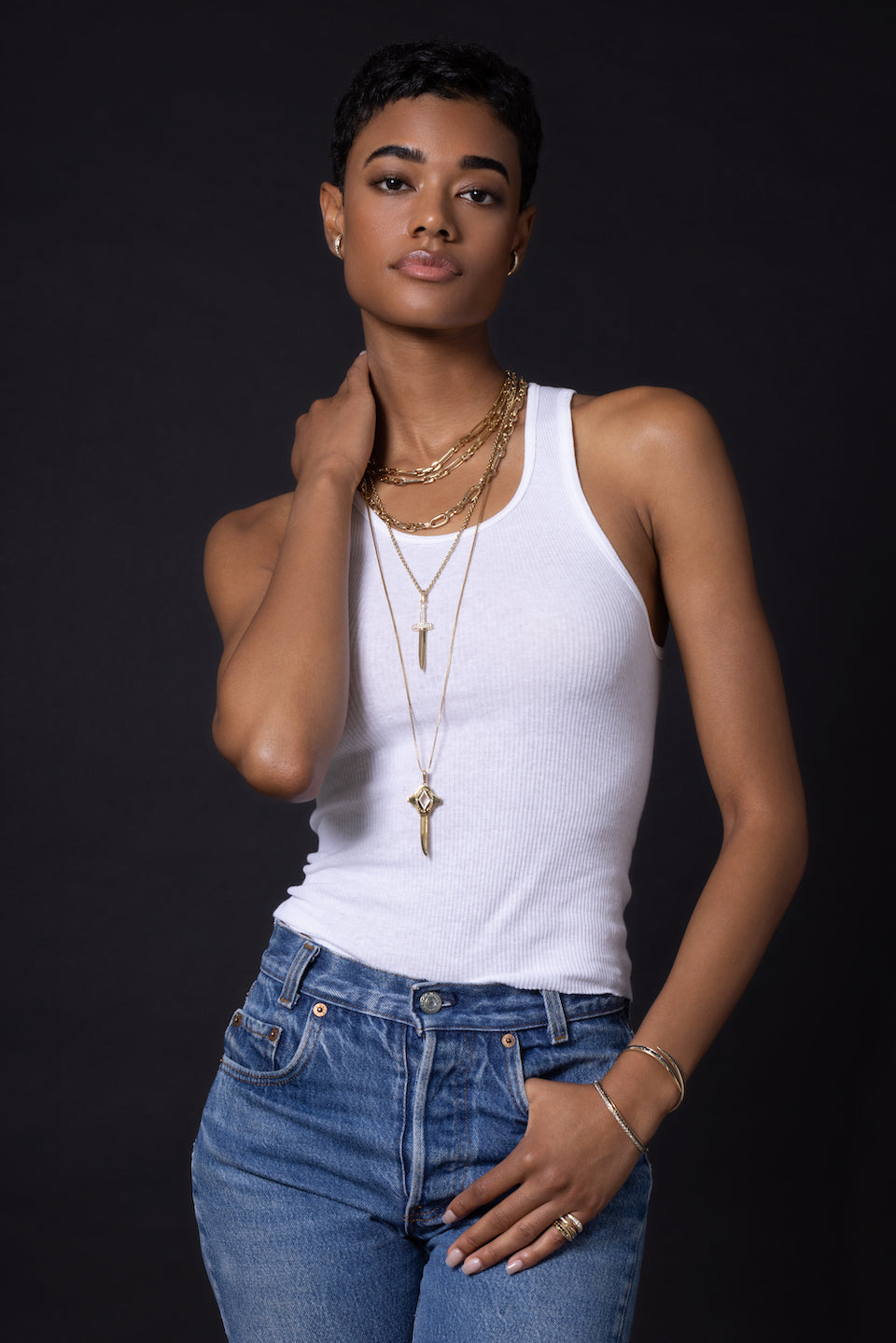 Worthy of Saint Joan of Arc, the Sword Pendant is the mightiest sword of all.  
The length of the pendant is 55.5 mm and hangs a total of 66.5 mm including the jump ring.  The width of the cross-guard is 15.3 mm; the width of the blade is 5.5 mm at its widest point, narrowing to approximately 2 mm at it's sharpest point.
Diamond: 0.51 ct
Weight: 9.6 g
*Chain sold separately.
*Yellow gold in stock and ready-to-ship.
The Sword Pendant is made-to-order, so please allow 3-4 weeks for production and delivery.
Recently Viewed