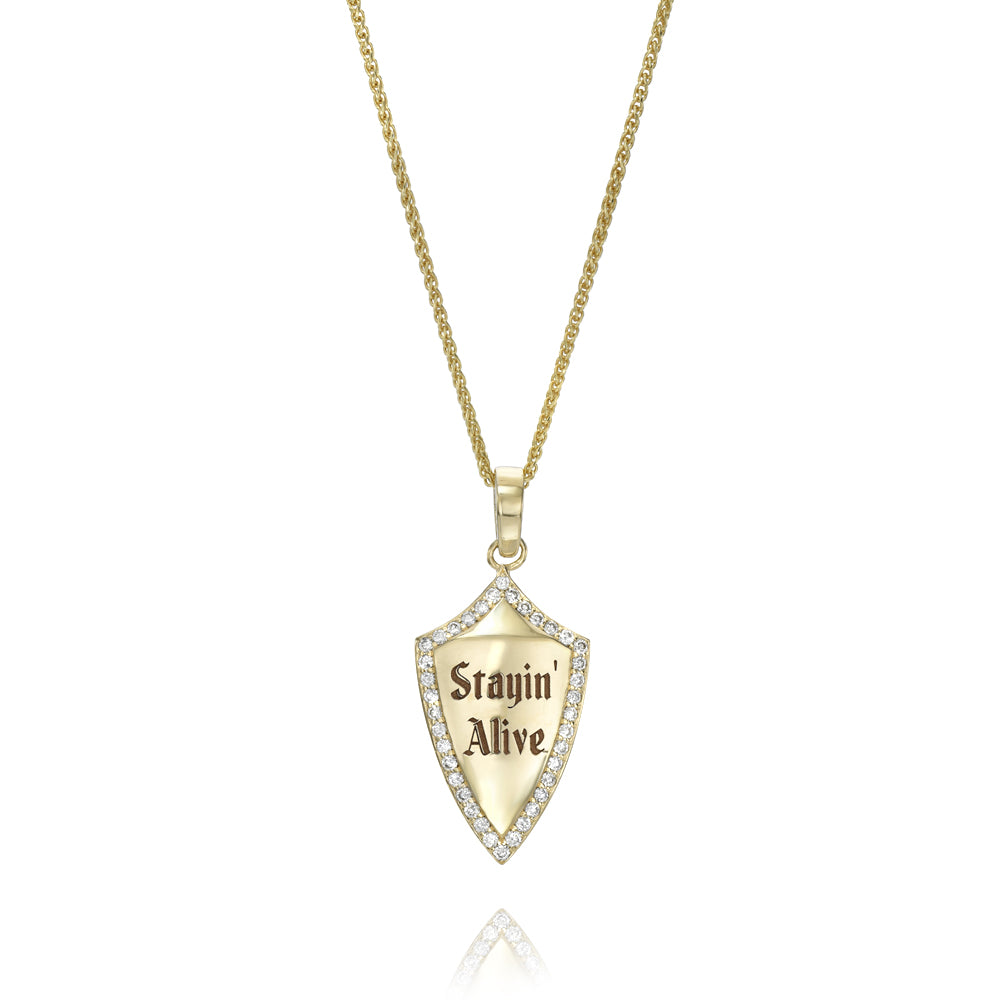 Diamond Stayin' Alive Shield Pendant
Sure beats the alternative.

Measurements: 15 mm x 25 mm (not including jump ring)
4.5 g
0.25 ct
*Yellow gold in stock and ready-to-ship
Chain sold separately.  The Rise Up Shield  is shown on the Watch Chain. Please visit "Chains" to purchase separately or to choose another chain option.
The Shield Pendant is made-to-order, so please allow 2-3 weeks for production and delivery.  For rush options, please contact: sales@drujewelry.com
Recently Viewed