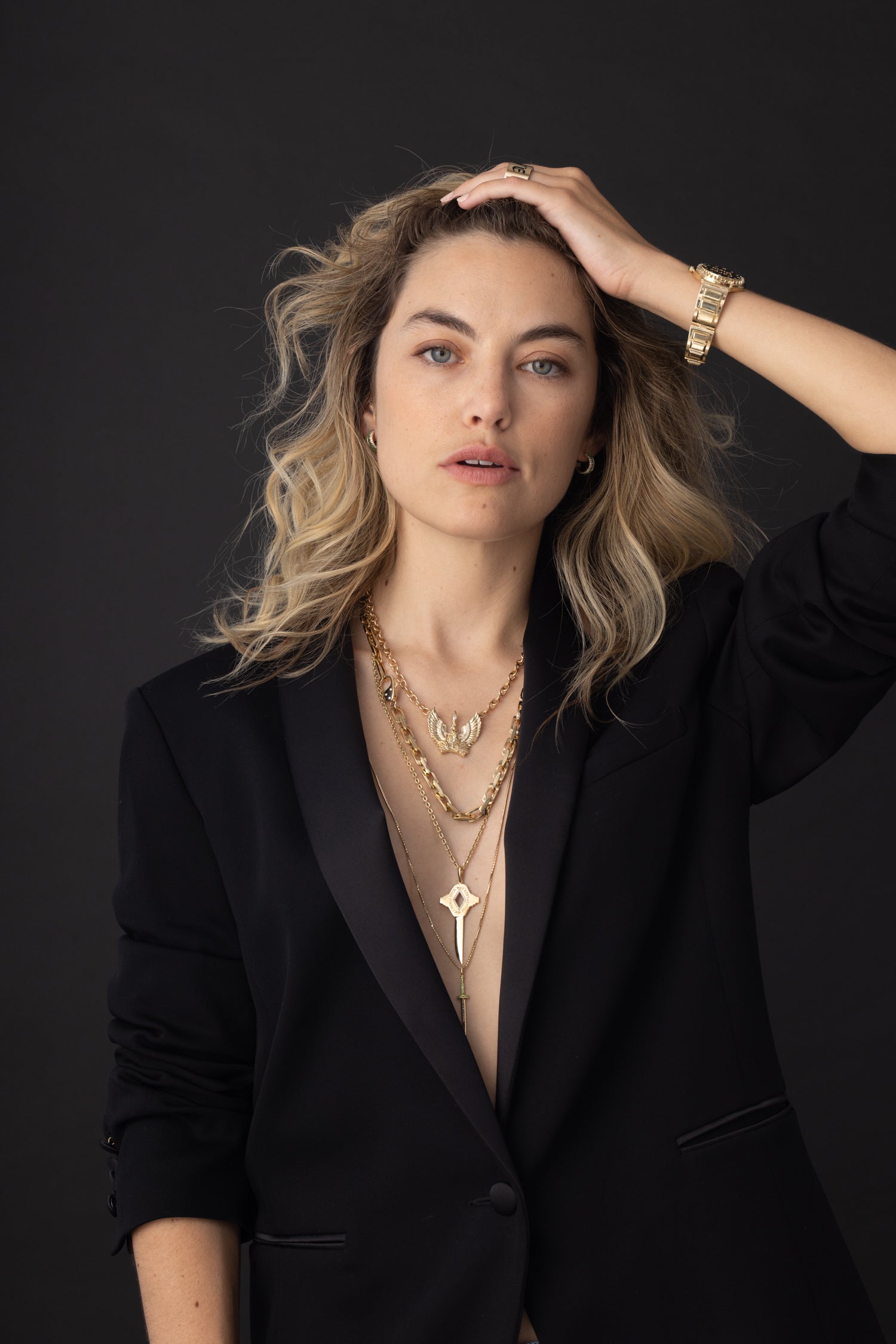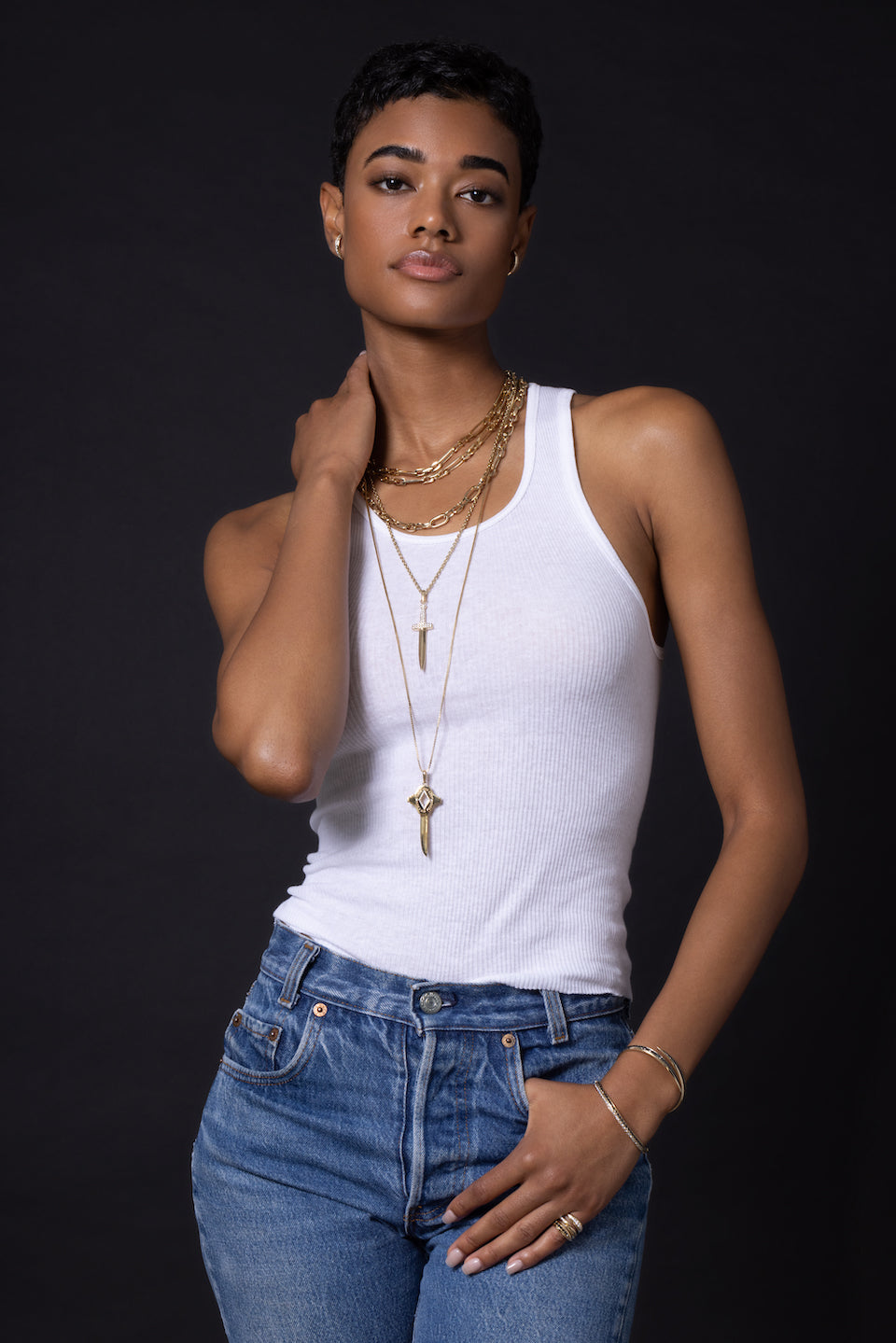 Diamond I Once Was Lost; Now I Am Found Key Pendant
Lose something? 
This pendant was designed with a cheeky message that is meant to amuse and a sharp blade to remind you who the f you are. We all lose our way at times, but we should never lose our sense-of-humor about the journey and its absurdities.  
This version of the Key Pendant has been updated to include an additional 0.122 ct of diamonds so that it is a bright light when lost. My favorite way to wear it is on a slightly longer chain, so you can feel its weight against your heart as a reminder of your strength, courage, and power. 
Total diamond: 0.138 ct
*Yellow gold in stock and ready-to-ship.
*Chain sold separately. Please email sales@drujewelry.com for info on the pictured Blvd. Chain.
The Key Pendant is made-to-order, so please allow 3-4 weeks for production and deliver.
Recently Viewed