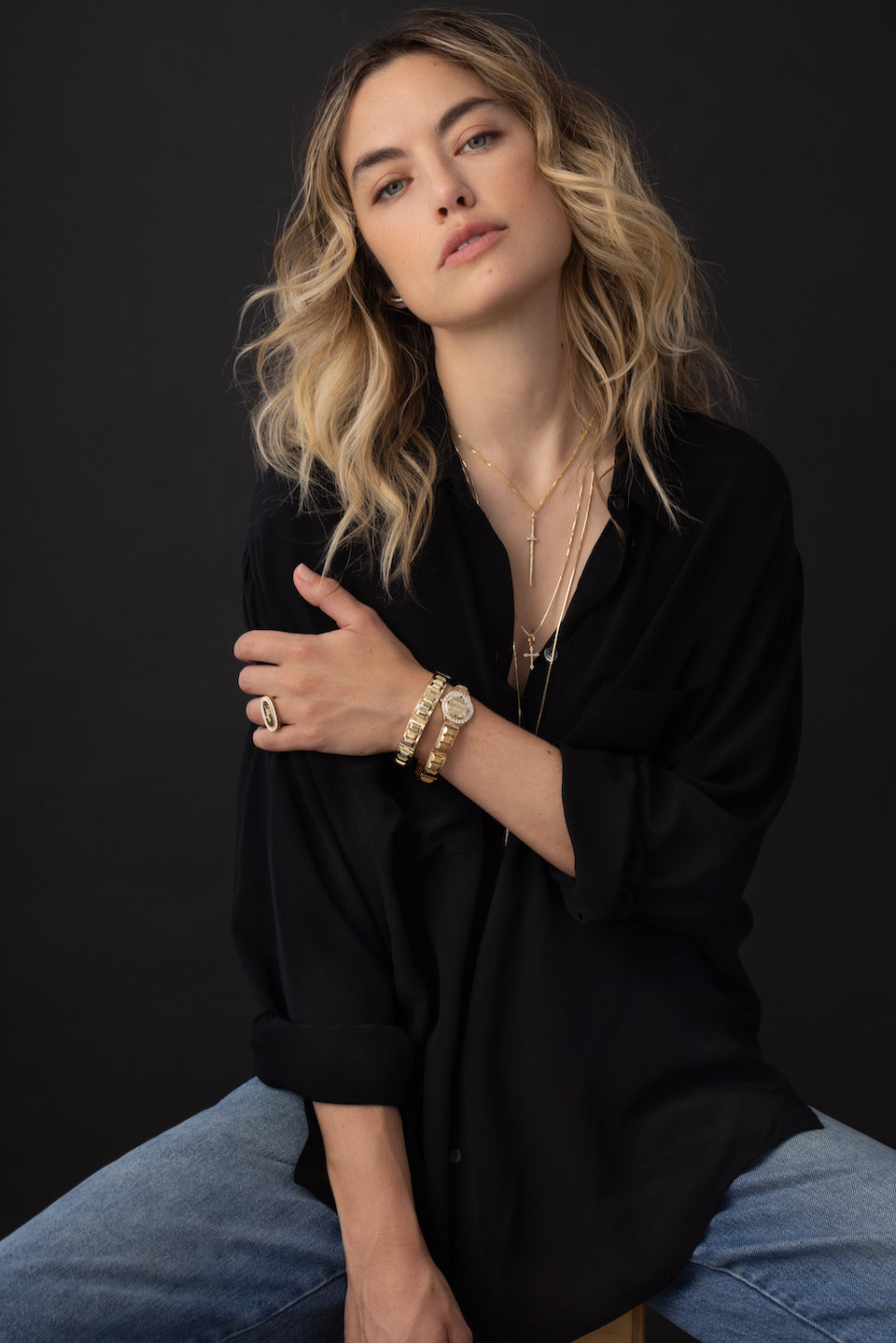 The Stevie Chain is our new favorite. It is a box chain with diamond cut edges, so it sparkles with every twist and turn and from every angle.  We're currently wearing ours a little longer and both with and without charms. If you're looking for a new chain style to add to your current neck situation, this is the one.
Gauge: 1.4 mm
Weight: 0.31 g/in
Only available in in 14k yellow gold.
*Yellow gold in stock and ready-to-ship.
Recently Viewed