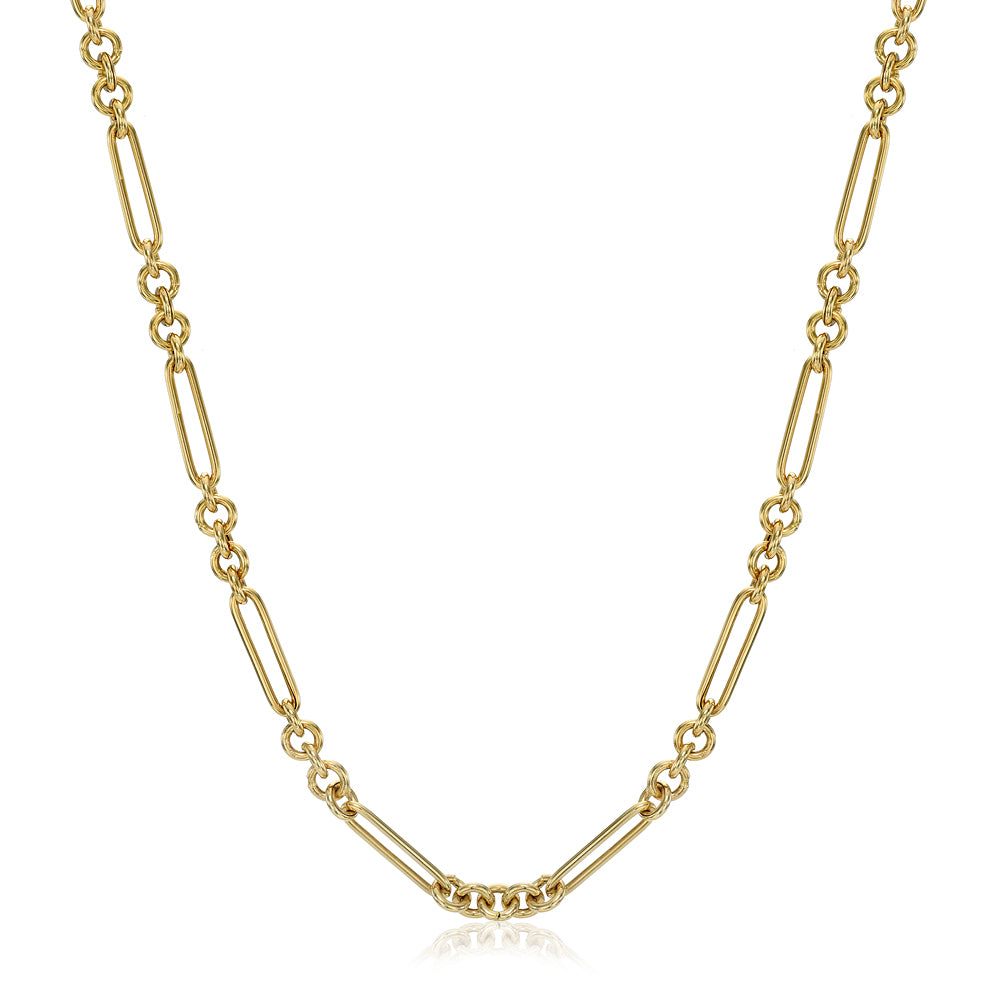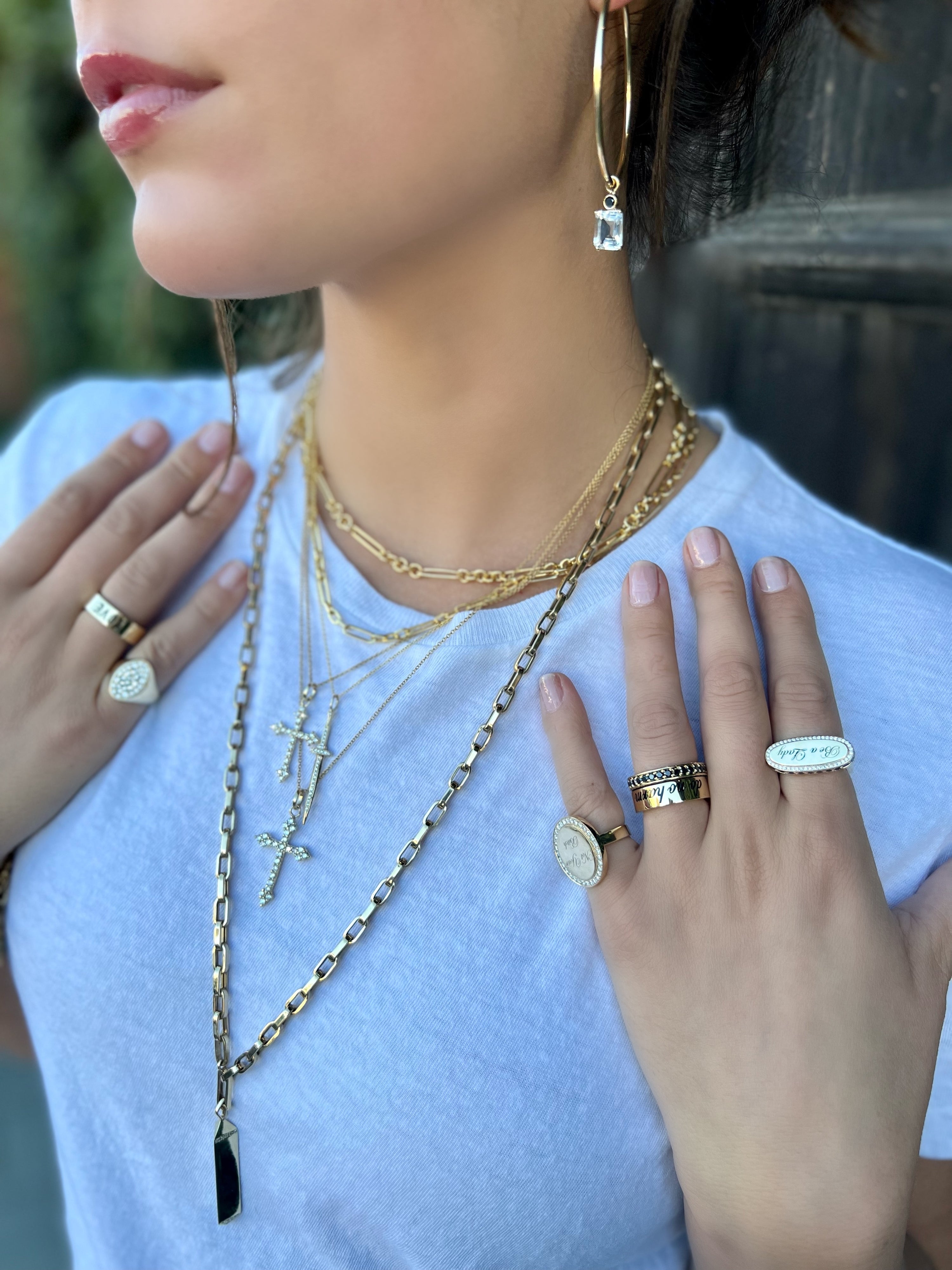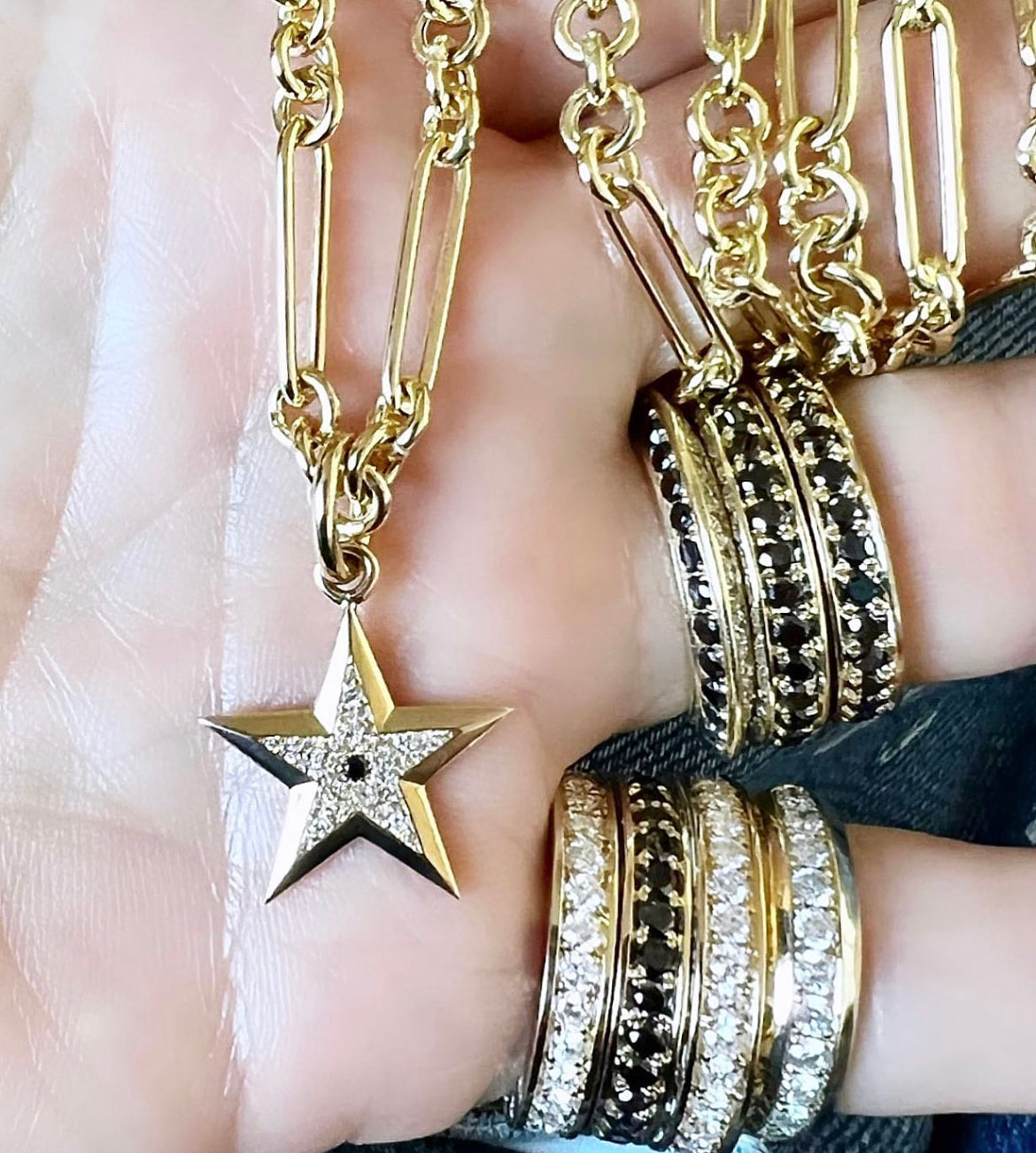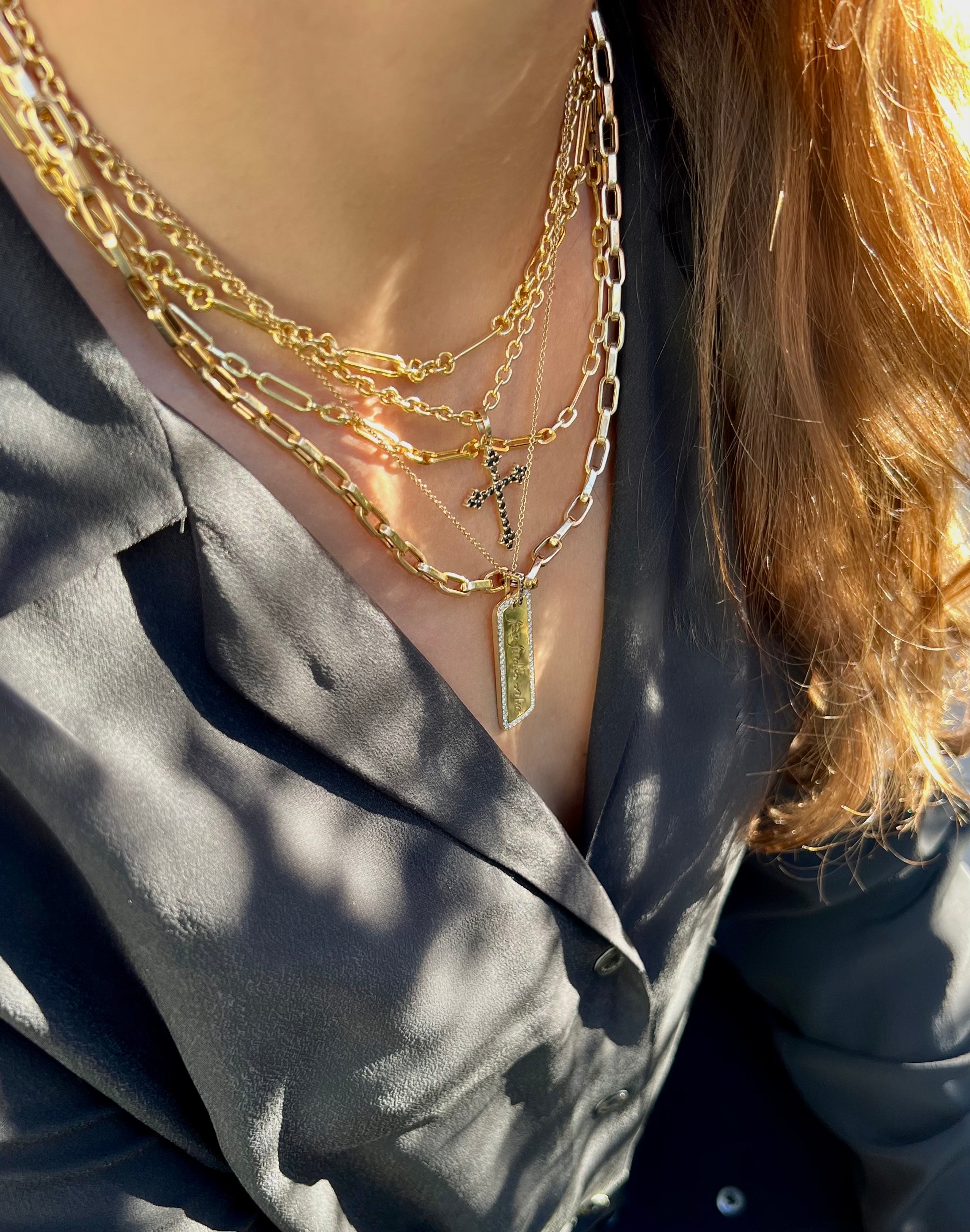 The Pops Chain reins supreme.  This 14k yellow gold chain is semi-hollow, so it is comfortable enough to layer with other chains, yet substantial enough to wear alone. The pattern includes 1 oval link that measures 17 mm x 4 mm followed by 5 round links  that each have a diameter of 5 mm. 
*In stock and ready-to-ship.
*Only available in yellow gold.
Recently Viewed